Now, I don't know about you, but I constantly crave new products. Even when I'm happy with what I'm using I always want new. I always think there must be better out there! So here's my list of what I'm lusting after right now
REN Glycolactic Radiance Renewal Mask
My skin, although is often now free of blemishes, always seems clogged and bumpy, with a horrible texture that never seems to go away and it looks horrible! I've heard this mask mentioned a few times and for the price of £30, it may soon be mine! I've heard great things about REN, so I really want to give this a go.
Illamasqua Powder Blush in 'Katie'
This was actually one of my first ever Illamasqua purchases, I think I got this for Christmas in 2010. I used it almost every time I wore make up, until I hit pan, the remaining product then crumbled and I couldn't use it anymore, but since we parted ways earlier this year I really miss it! nothing quite gives me that glow and lasts as long as this does. It costs £18 (Does anyone else remember when Illamasqua blushes were £15!)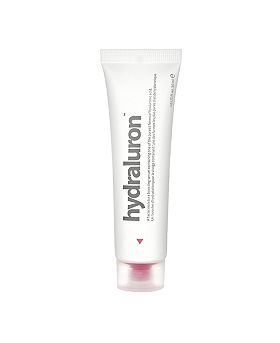 Hydraluron
Hydraluron needs no introduction. After hearing Caroline Hirons rave about this product back in August, I've wanted it! My skin is chronically dehydrated and I don't know why, but this product promises to help! I'm up for anything that could improve the texture of my skin, and more hydration can hardly hurt can it? this is priced at a reasonable £24.99
This tinted moisturiser has nothing but rave reviews, it promises good coverage and a light feel, I've looked at it and felt the texture many times in SpaceNK but I'm yet to try it out, partly because I'm scared I'll love it, and at a whopping £57 it may just be way to much money for me to ever justify, even to myself! Maybe a Christmas present...
Kerastase Ciment Thermique
After running out of my beloved Necter Thermique in July, I've struggled on with different products but none are quite as good, nor seem to be as good for my hair, as my hair is starting to get much longer, and I have plans to change the colour in December (I know, I plan ahead!) I need to look after my hair much better than I am now. This is supposed to strengthen your hair from the inside out and protect it from heat styling, while making it smooth and soft to the touch, which all sounds pretty good to me! This costs around the £18 mark.
So that's what I'm currently wishing for, what are you currently after?